Two weeks ago, I attended a Homeschool Convention. Let me repeat that for the folks who just fell out of their chairs from shock. I attended a Homeschool Convention; because I don't know what the future holds for public education. The budget cuts, high admin costs, and large class sizes has me pretty discouraged about the future of public education and my family. Last year, we couldn't wrap our head around the ginormous kindergarten class size, so we ponyed up some cash and sent Mr. Boy to a small sweet Kindergarten with less than 14 kids. This year we interviewed at private schools, and everytime I looked at the Tuition Payment Schedule I felt chest pains. There has to be a better way.
At the suggestion of Mr. Boys teacher and some dear friends, I started looking at homeschooling. I even asked Mr. Boy, "What if mom was your teacher?" And daily he started asking me when I would start teaching him, "And would you be teaching me cooking & Lego building too?" We even tried a "trial day" at our house and in 2 hours, we did a full school day. That even included a science experiment where we blew stuff up.
I learned that I'm considered to be a "Refugee Homeschooler", someone who considers homeschooling, because I'm not thrilled with public education. Everyone seemed to recommend the
A Beka curriculum
for language, and they had some great resources. They have an online academy with virtual lectures and everything.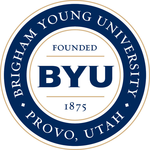 I was totally surprised to find out that Mr. Man's Alma Mater,
BYU, has a virtual academy
for Jr. High & High Schoolers. That's awesome, maybe Mr. Boy & AK can do Jr. High & High School through them, and that will satisfy Mr. Man's craving to have the kids be BYU Alumni. (I'm a heathen, no BYU for me!)
I just couldn't get enough of the
Blackbird Press
reading guides. They are literature guides that go along with your favorite books. The activities are perfect for Mr. Boy, even better, Mr. Boy actually enjoys doing them. He doesn't view it as "work." Brilliant Product!
I loved chatting with Susan at Fun Places Publishing, who wrote THE ULTIMATE guidebook on places to go with your kids in Southern California. This thing is awesome and full of great info. She also gave us the best "You can do this, and you will not regret homeschooling" pep talk. Through her book, I realized homeschooling gives you the flexibility to teach hands on. Want to learn about the ocean, go to the beach, visit the aquarium, go whale watching... 10 times better than a textbook. This book is crazy amazing for anyone young and old looking for a local adventure.
Are you aware that there is something called CAVA. which is a virtual academy that is FREE to those who reside in certain counties in California? Orange County & LA County are included. They provide your curriculum, online lectures, and access to a teacher to guide you. It's amazing, and it uses K12 curriculum which we loved.

Then there is homeschool-hybrids, which is where the kids attend schools two or so days a week, and you homeschool the remaining days. I LOVE the idea of this.
At the end, we hit the Lego Store for some creative building. Mr. Man would say that Legos is all you need for an education!
All in all, I'd say it's an option I would absolutely consider. There are so many great resources, and I learned that this isn't a solitary adventure. There are local groups to support you, and lots of moms willing to split up the teaching. I loved the flexibility of homeschooling, and these people are living the concept of "It takes a village" to raise their children. The very moment I start to feel like public school isn't working, I am armed and ready to give homeschooling a try.